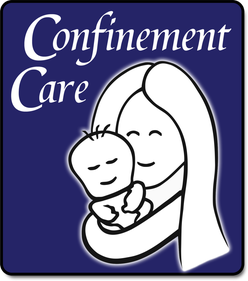 Confinement Care focuses on helping mothers to recover during their confinement (post-natal) period.
Our approach is driven by our integration of Traditional Chinese Medicine expertise and Western biological knowledge. 
NEWSFLASH: Due to increased costs, our fees will rise at the end of February 2018. We are happy to lock in the fees at 2017 level if you express an interest in our services before 28 Feb 2018. Simply send us an email, or use the 'Contact us' form to lock in the current fees. (Locked in fees expire 31 August 2018. There is no obligation to use our services by locking in the fees at the current level.)

What is Confinement?
Confinement refers to the distinctive lifestyle that a mother adopts for a set period following child birth. 
In Chinese, this period is known as 坐月(zuo yue) or 坐月子 (zuo yue zi), and its' literal translation is 'sitting-month'.

Practicing Confinement
"How can I practice confinement in Sydney?"
Confinement Care has put together some resources to help you plan and practice confinement in Sydney or other cities of Australia.

Getting Help
If you live in Sydney, you have access to our range of comprehensive confinement support.